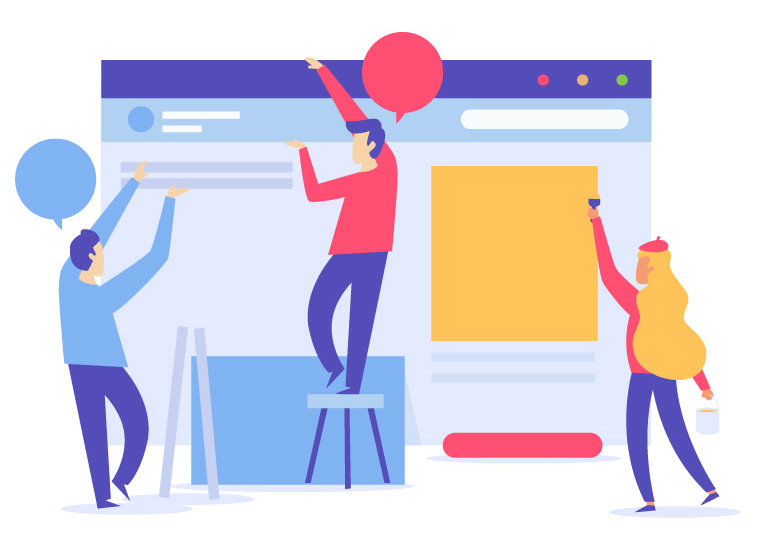 Web development solutions for business and life
Customized web development services are central at iTechnoLab, and we know that every project is unique. We take time to analyze your brand, understand your business requirements, and then determine a project plan and an appropriate timeline.

Being a top web development company, we use ready modules during the development phase to maximize business outcomes and minimize costs and risks. We understand the challenges and requirements specific to your industry and create websites that let you get ahead of your competitors.
Your website is where people come to learn and engage with your brand. We help your website become the top salesman in your company

PHP/MySQL Development
Our experienced PHP developers deliver high performance and feature packed websites. We create mission-critical websites for businesses by utilizing our experience in designing, developing and integrating the latest PHP frameworks. Following PHP agile development methodologies, we create a dynamic PHP development environment that fosters creativity and helps deliver excellent results.

Node JS Development
We leverage the power of Node.js to digitally transform enterprises and create unique web experiences. At iTechnoLab, we know how to get the most out of Node.js to easily build scalable websites. We have resources that commit to rapid and cost-effective Node.js web development for the most complex and event-driven requirements. Ideal for data-heavy websites and real-time web apps, Node.js allows us to deliver web solutions that are feature-rich.
Performance-driven websites customized to deliver value to your business needs
Visually compelling and functional websites
Mobilization and modernization of existing web interfaces
Multifaceted security measures for building a strong backend
Seamless third party integrations
Customized enterprise web development
Supporting seamless workflow and project management
Advanced cloud, SAAS, and web-based development