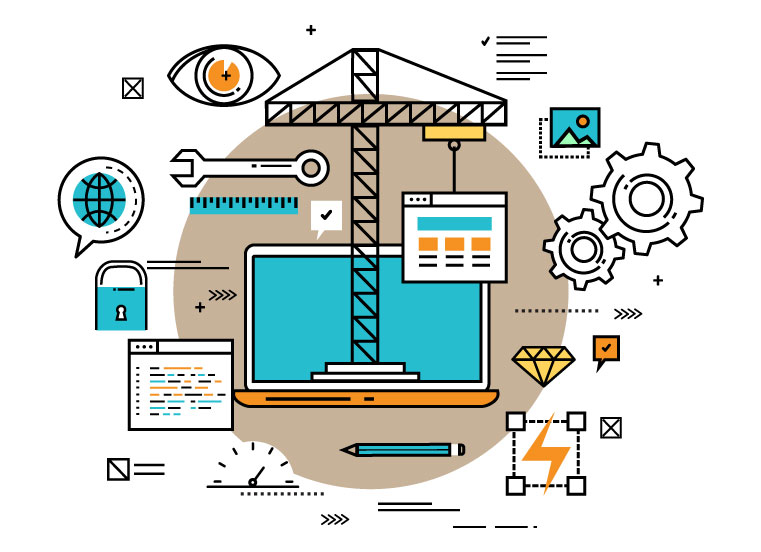 Get ahead of the digital curve
Our full stack development solutions are specially designed to meet your needs. We create better customer experiences and automate business processes by quickly adapting to new technologies and environments that fit client requirements. With end to end full stack solutions, the team at iTechnoLab assists you in completely developing and testing your website's frontend and backend in the most seamless way possible. Our developers are fluent in all the latest technologies and can deliver innovative and fully functional solutions in a timely manner. Whether your company needs help with building a strong frontend, backend, or both, iTechnoLab is here to help you. We develop and test frontend as well as backend production ready code with perfection. In order to grab the attention of your customers and drive conversions, we create high-end web architecture with stunning UI.
With a commitment to quality, we can handle all of your full stack needs - from a static frontend to a complex high performing backend

Node Js Development
Built on the JavaScript runtime of Chrome, NodeJS is one of the most reliable platforms for developing robust and highly scalable network applications. Our expert team of developers can help create winning full stack applications with a secure backend on this open-source cross-browser environment.

MongoDB
A NoSQL database platform, MongoDB increases the overall scalability of your application and enhances its agile nature. Our developers are skilled in seamlessly integrating MongoDB and a variety of other database technologies to ensure your application data is easily accessible and secure at the same time.

Angular Js Development
Known for its impeccable flexibility, Angular Js is the perfect choice for developing web-based applications, mobile applications, or multi-platform browsers. By leveraging the power of Angular Js, iTechnoLab is able to deliver solutions with beautiful and intuitive frontends that perform as well as they look.
Delivering advanced and custom-built full-stack solutions
Building, deploying, and managing enterprise applications
Full-stack deployments which run at full speed
Applications that are built to scale
Frontends that compel customers to take action
Stable server and hosting development
Expertise in all the latest database technologies
Integrating applications through robust APIs