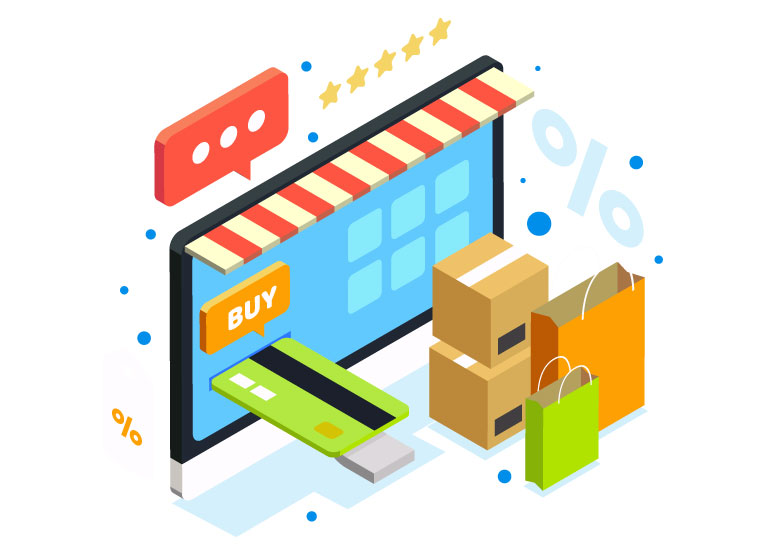 Customized development that boosts sales and fosters business growth
We help businesses succeed in their daily operations by developing powerful and highly customized eCommerce applications. By tweaking and optimizing our solutions, we ensure that they are easy to manage and support when delivered to you. By putting together our expertise in eCommerce development, we help online businesses boost sales, improve customer satisfaction, and expand their audience. Our goal is always to deliver eCommerce strategies that can make your brand stand out and help you get ahead of your competitors. We empower businesses by creating integrated e-commerce applications that give them permanent control over their e-commerce processes. Our developers are focused on creating e-commerce solutions that allow businesses to grow and provide an impeccable online experience for their customers. When it comes to understanding what it takes to generate business from an e-commerce website, we are truly the experts. We take our time to analyze your competitors as well as your target audience's expectations to build a robust e-commerce website loaded with every necessary feature that can make your online business a success. By joining e-commerce with modern technologies, we enable our customers to stay ahead of their competition and deliver exceptional web experiences to their customers.
By coupling ecommerce with modern technologies, we let our customers stay ahead of their competition and deliver exceptional web experience to their customers

Payment Gateway Integration Services
We expand user involvement and business convenience by integrating a seamless payment gateway system to your eCommerce website. Our developers can easily add all the major payment gateways, portals, POS systems, and e-wallets while ensuring complete security.

We develop outstanding shopping carts with an array of interactive and high-quality features that can increase your business sales and decrease cart abandonment ratio. With custom shopping carts, you can deliver unique shopping experiences that speak to your target audience and put your products and services at the center.

Website and Mobile
We develop mobile-centric web applications that can adapt to any screen size on the go. Our developers improve and optimize your eCommerce website and application perfectly by integrating high-end modules and plugins. In order to deliver out of the box experiences to your customers, we also upgrade e-commerce applications to match the latest trends.
E-commerce solutions that strengthen your business's online presence
End to end inventory and shopping management
Developing complex ecommerce ERPs
Integrating warehouse and logistics management features
IoT solutions for instant purchases
Location based m-commerce
Intelligent chatbots and shopping assistants
Ecommerce analytics to maximize conversions