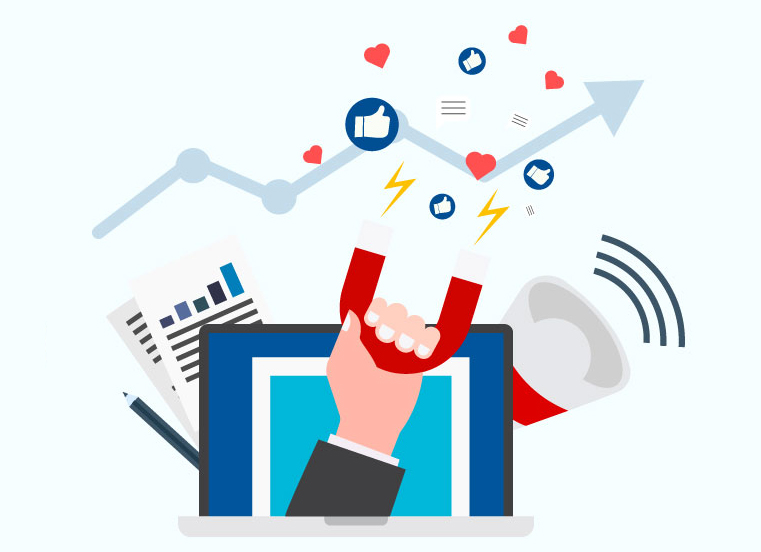 Get more leads and sales with innovative and result-driven strategies
First impressions can last a lifetime and the Internet is unforgiving to those who don't look the part. iTechnoLab doesn't just harness the power of digital marketing to place your business in front of the right audience, but we also help design stunning websites with conversions and brand perception in mind. We are dedicated to offering you the latest tailored digital solutions that drive sustainable growth of your organization.

At iTechnoLab our team has an in-depth understanding of data insights and digital marketing which enables us to produce creative user experiences and strategic marketing campaigns aimed to win.
Whether you want to increase traffic, leads or revenue for your business - we can make it happen. We work collaboratively to deliver the right marketing strategies for your business. After implementing the strategies, we constantly monitor them and make changes to get optimum results.

By understanding your customers' online behavior and implementing those insights into digital strategies, we help your brand grow exponentially.

Growth Hacking
Growth hacking is a combination of product placement, marketing, and analytics. We help boost your most promising customer acquisition channels and improve customer retention through proven growth hacking strategies. By focusing on the essential growth areas, we are able to help your business to increase conversions and maximize ROI.

Lead Generation
Our lead generation services target and engage pro-active prospects to provide your company with the best opportunities that can be converted to a sale. We nurture the leads at every step of the inquiry process so that you only receive leads that have a strong possibility of converting to a sale. We have mastered the art of lead generation by implementing strategies that place ROI first. Our strong lead generation programs rely on speed.

Social Media Marketing
Social media allows brands to communicate with their customers in real-time, which is unlike any other channel. By investing your time wisely in social media and following the right strategies through targeted advertising, you can retain existing customers and find new ones as well. iTechnoLab offers strategic consultation and implementation of all the major social media platforms including Facebook, Twitter, LinkedIn and Pinterest.
Constantly finding new ways to market your business digitally
Developing unique advertising campaigns
Setting up and fine tuning PPC campaigns
App store optimization for enhanced visibility
Optimizing conversion rates
Managing brand reputation online
Search engine optimization to get your business ahead
Accurate keyword research and analysis