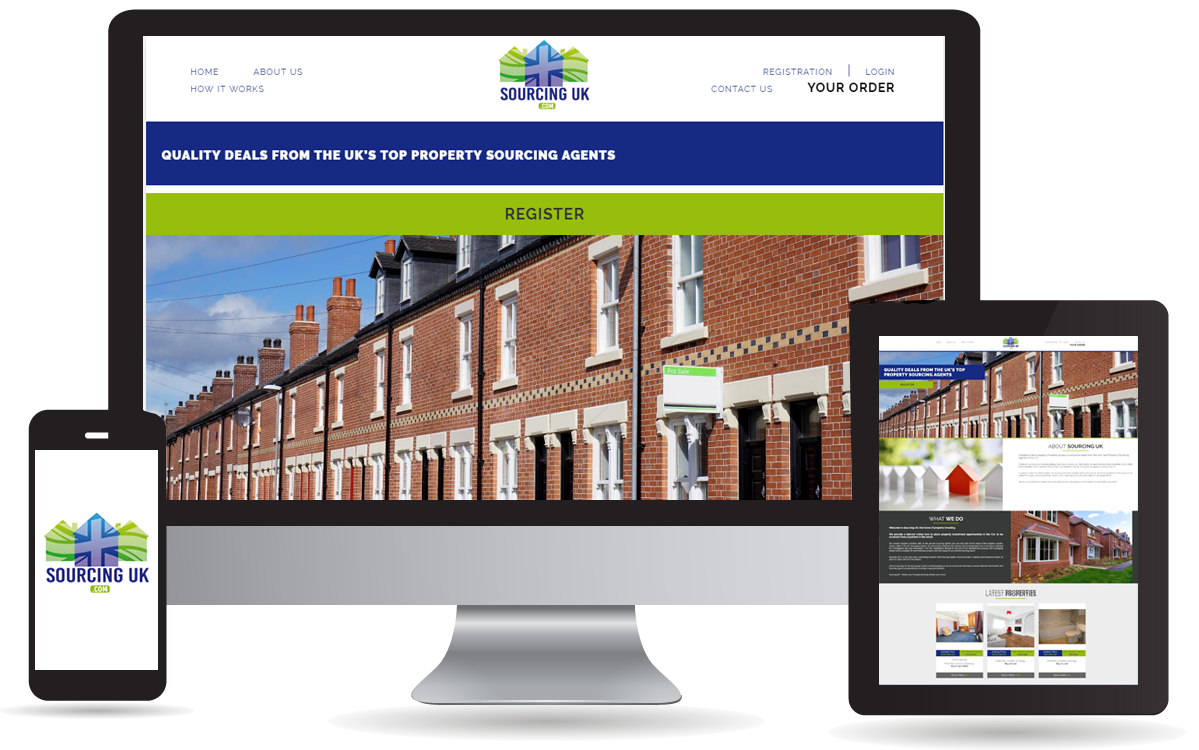 Bridging the gap between property agents and investors
reach out to a large number of prospective investors

Clean layout

Secure payment gateways

Intuitive navigation
The idea
Sourcing UK needed a responsive website to showcase their property listings and reach out to a larger audience. Since most of their posted real estate ads included amazing pictures and imagery which wasn't completely utilized, they wanted their properties to be listed in a more engaging and media driven way. They also needed a better system to allow property agents as well as investors to login to the website and handle end-to-end property booking process.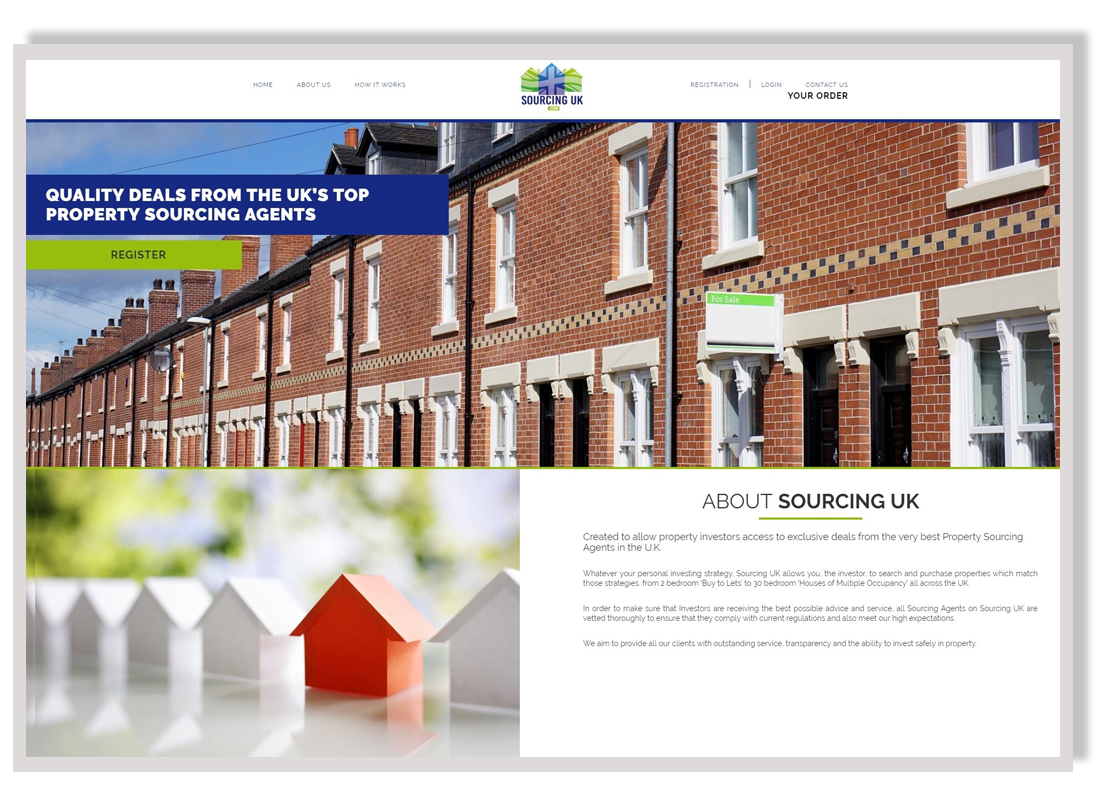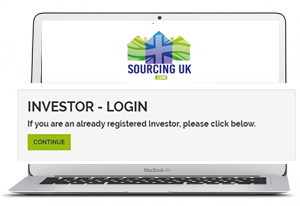 PLANNING & DEVELOPMENT
Sourcing UK required a powerful website that could streamline user experience for both property agents and investors. Our plan was to leverage WordPress content management system to create a website that could be easily managed by the Sourcing UK's internal team when we were finished with the development. We also wanted to create a website layout that put the focus on the company's property images and allow interested buyers to contact agents seamlessly.

The Result
The new Sourcing UK website we developed was welcoming and attractive, just like the properties available on it. The engaging design was able to immediately create a connection with the visitors. We also integrated an intuitive navigation which streamlined the flow for both investors and agents — guiding user journeys through successful property purchases. WordPress was able to make it easy for the Sourcing UK team to manage new as well as existing content as their company grows.