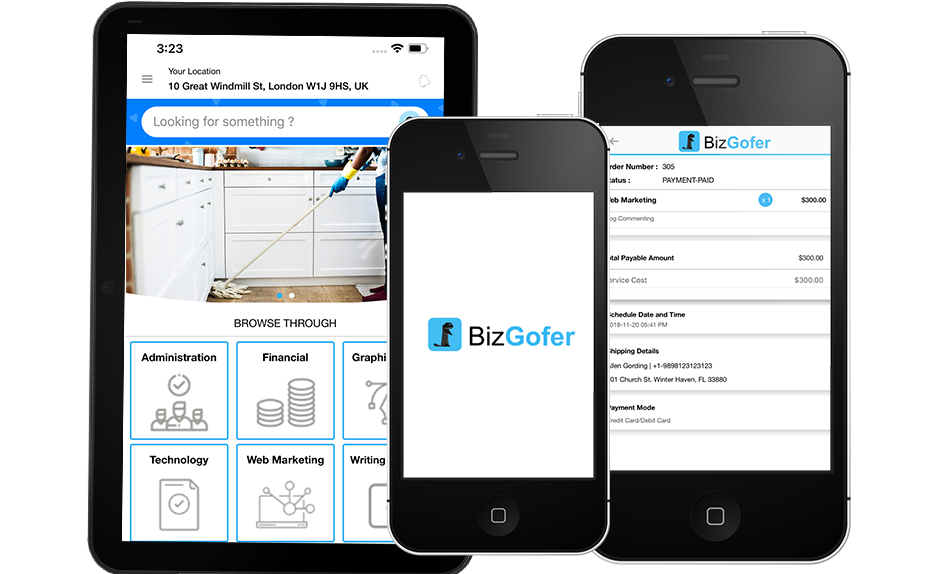 An On-demand Services App for Entrepreneurs & Professionals

Multiple filters to make searching service providers easier

User-Friendly design for ease-of-use

Live chat to connect with service providers in a tap of finger.
The Problems
Biz Gofer is an on-demand service provider for the businesses and professionals to hire from a wide range of services like cleaning, pest control, washing, etc. The company has a wide network of team members who are available with just a phone call. The project was to create an on-demand mobile application on the iOS platform for entrepreneurs and businesses to hire the desired services without any stress. The actual concern with an app was to set functionalities on both the sides with a request, quote, accept, tracking and payment. End-users generate the request with a query and another one kindly follow up the queries by the user.
The biggest challenge during the project was to integrate 'Chat' functionality where the end-users and service provider could communicate to discuss services in real-time for effective customer satisfaction level. The mobile app was also to allow the users to browse through the different service providers depending upon their particular locations.
Customizing the existing third-party APIs was taking a lot of time of the team to make them compatible with the current platform visions and to make them able to work as per the client's needs. The app UI needed to be simple, so it was easier for the end-users to browse through the different service providers using different kinds of filters like location, service, etc.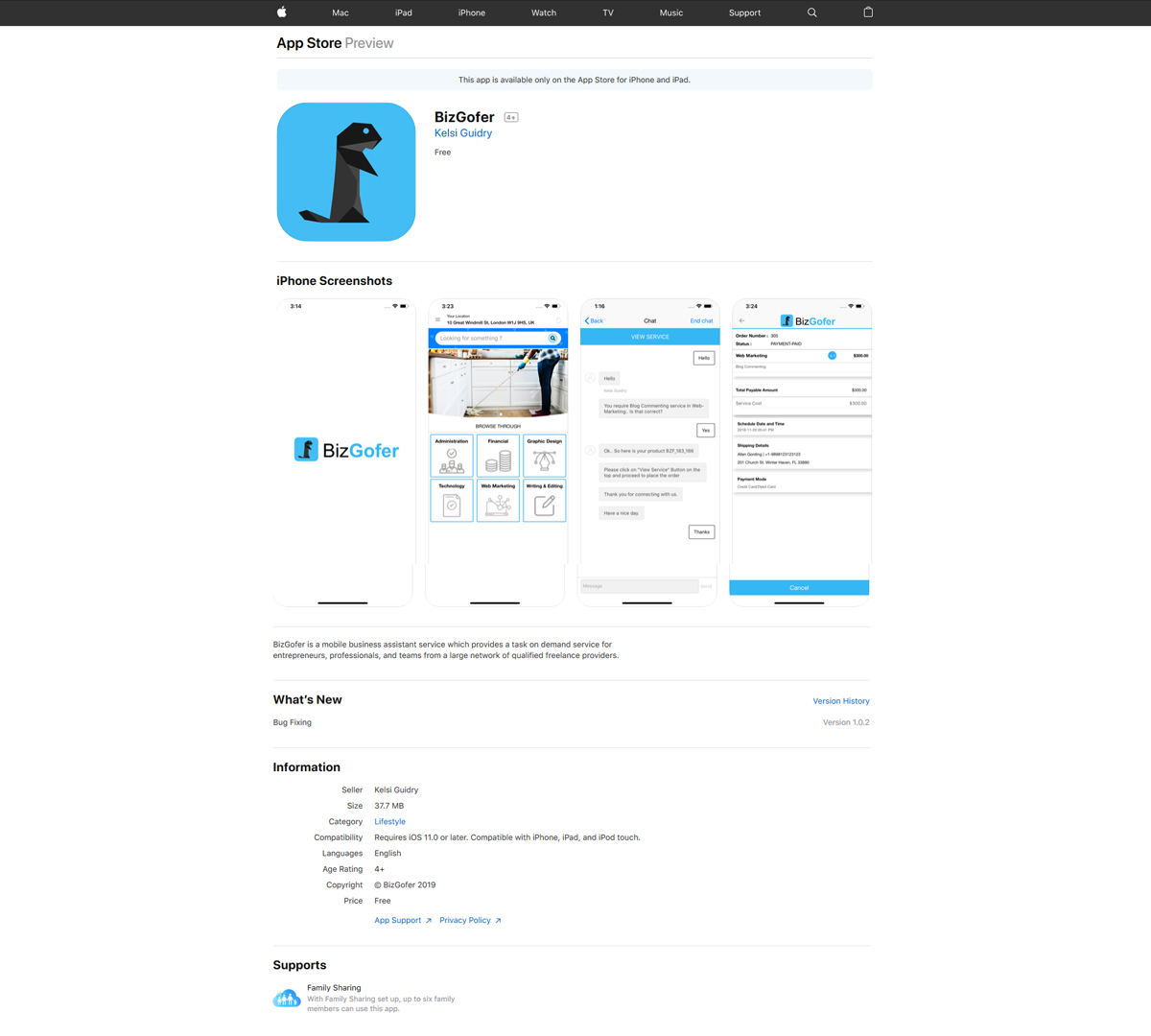 The Solution
After listening to our client's requirements about the on-demand mobile application, iTechnoLab team suggested the client develop an app, featuring geolocation to explore the service providers according to the location. Our suggested on-demand mobile app for iOS platform connects businesses and service providers in real-time while offering the service seekers to make payments quickly and securely.
Multi-vendor mobile application – This is a multi-vendor mobile application, having a huge database capacity to allow the service provider to add their services and sell them based on the user's location.
Integrated chat feature for real-time communication – The mobile application consists of a live chat feature to allow users and service providers to communicate for real-time communication.
The Result
With the collaboration of expert iOS developers and the client, iTechnoLab created a customized iOS mobile app, featuring a user-friendly design, geolocation feature, live chat support, and a lot more to make it easier for businesses and individuals to hire from a wide range of services like cleaning, pest control, washing, etc. The customers can download the mobile app and choose the location and other filters to explore available service providers in the region that match with their expectations. The mobile app supports the latest versions of iOS Operating System, making it compatible for all the iOS devices available.