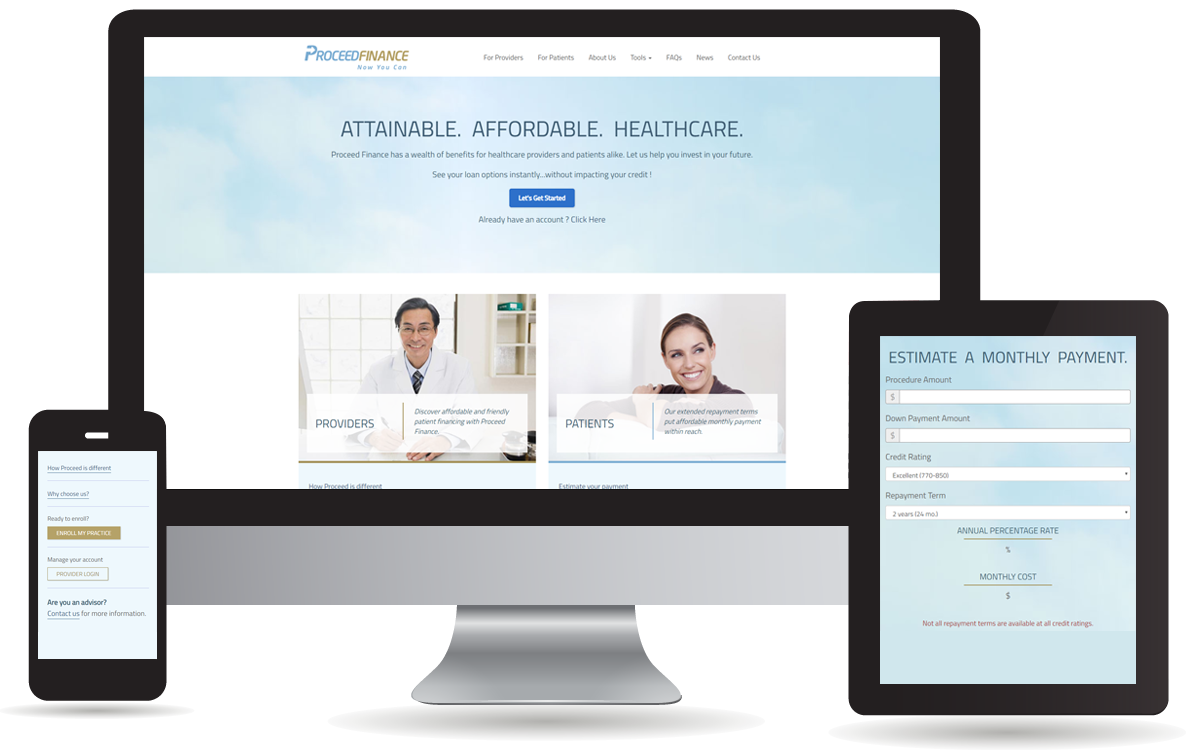 Offering affordability to patients
By partnering with iTechnoLab, Proceed Finance was able to build a seamless solution for their users and bring their idea to life

Automated loan approval process

Separate login for patients and loan service providers

A user friendly dashboard
The idea
Discussing his expectations from the portal, the CEO of Proceed Finance, Dave Roehr, explained that he wanted to build an interactive website that could automate health related financing for people. The idea was to make the financing process for patients as seamless and quick as possible by connecting them with loan service providers. At iTechnoLab, we always love a new challenge, and we decided to take this on.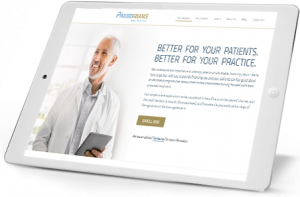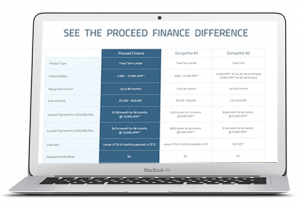 PLANNING & DEVELOPMENT
After getting a clear understanding of the requirements, we proceeded with the planning stage of the development After all the necessary research, we decided to develop the website on Yii Framework, and integrate it with TransUnion and Nelnet APIs in order to verify users and their credit history.
Our developers spent hours in finalising the best layouts and they made sure to share routine development milestone with the clients. With the iterative feedback from the clients and modifications from our end, we were able to align the final project look with the initial requirements.
The Result
We were able to develop a web portal solution for Proceed Finance that helps speed up loan processes for patients and connects them to medical service providers. The portal automates every part of the loan process right from application to validation and verification of documents. It also automatically checks the credit history of the applicant. After the loan approval, banks are notified to disburse the loan amount to the user.There is a special PEC status dashboard for the medical loan providers where they can view all the loan application statuses of the patients. At the end, the iTechnoLab team was able to truly deliver a solution that went above and beyond the client's expectations.