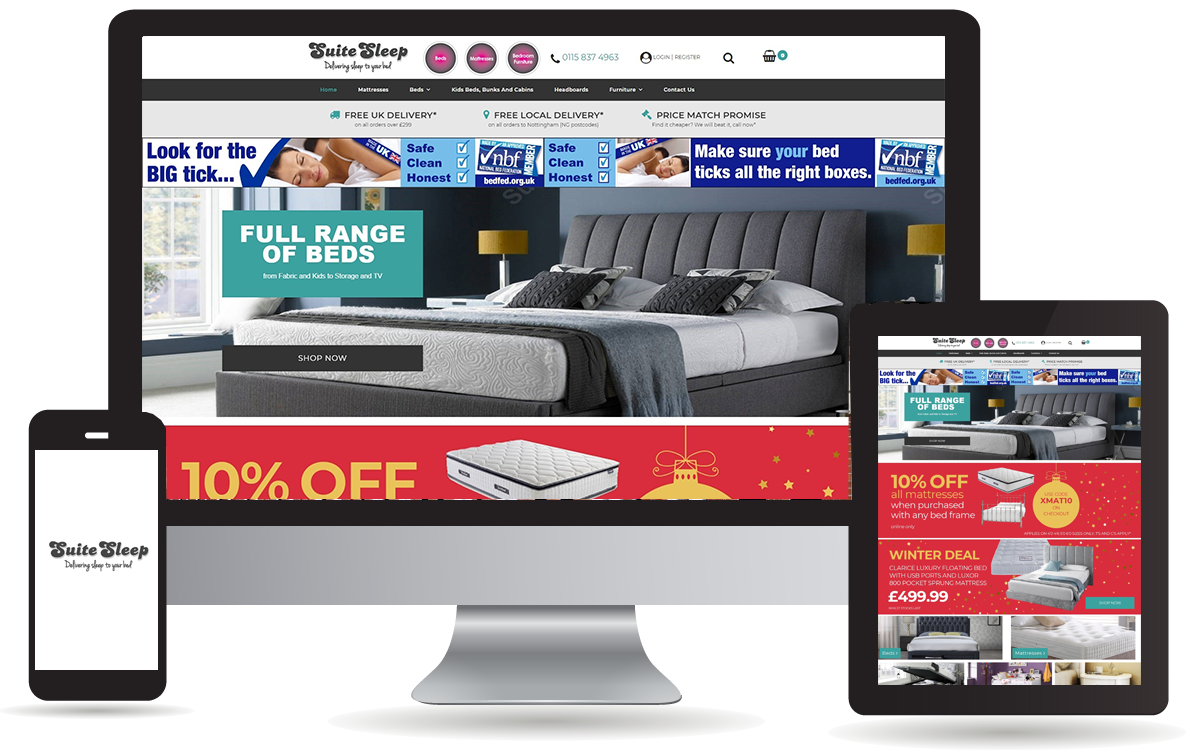 An ecommerce platform offering bedding products
reach out to a large number of prospective investors

Responsive website

Search engine optimised

Secure payments
The idea
Suite Sleep needed a website that could improve their brand presence and online sales as well. As a brand that already had a strong understanding of what they stand for, our challenge was to build a website that could reflect their brand identity and create a flagship eCommerce experience for users — One that could help them attract and retain their target customers in the right way.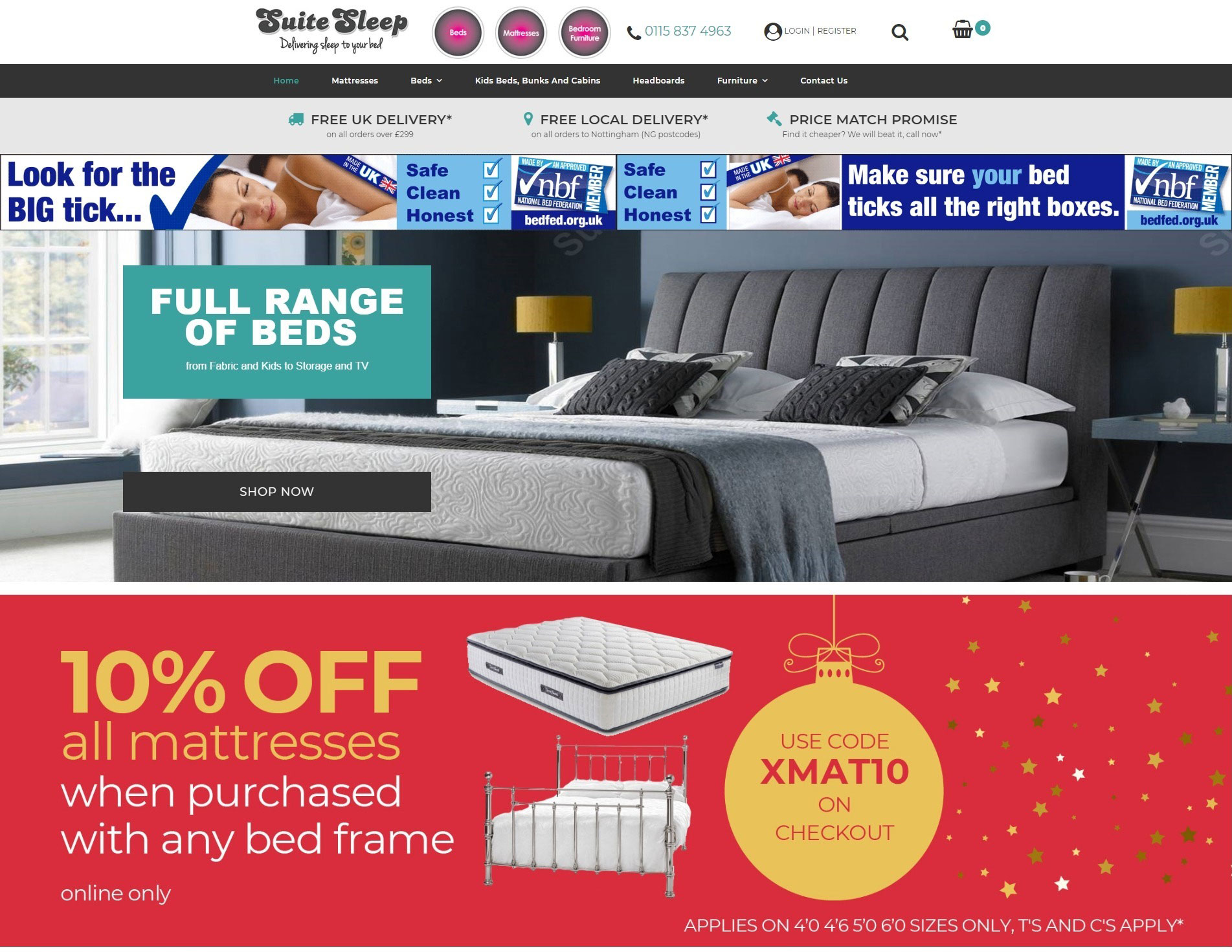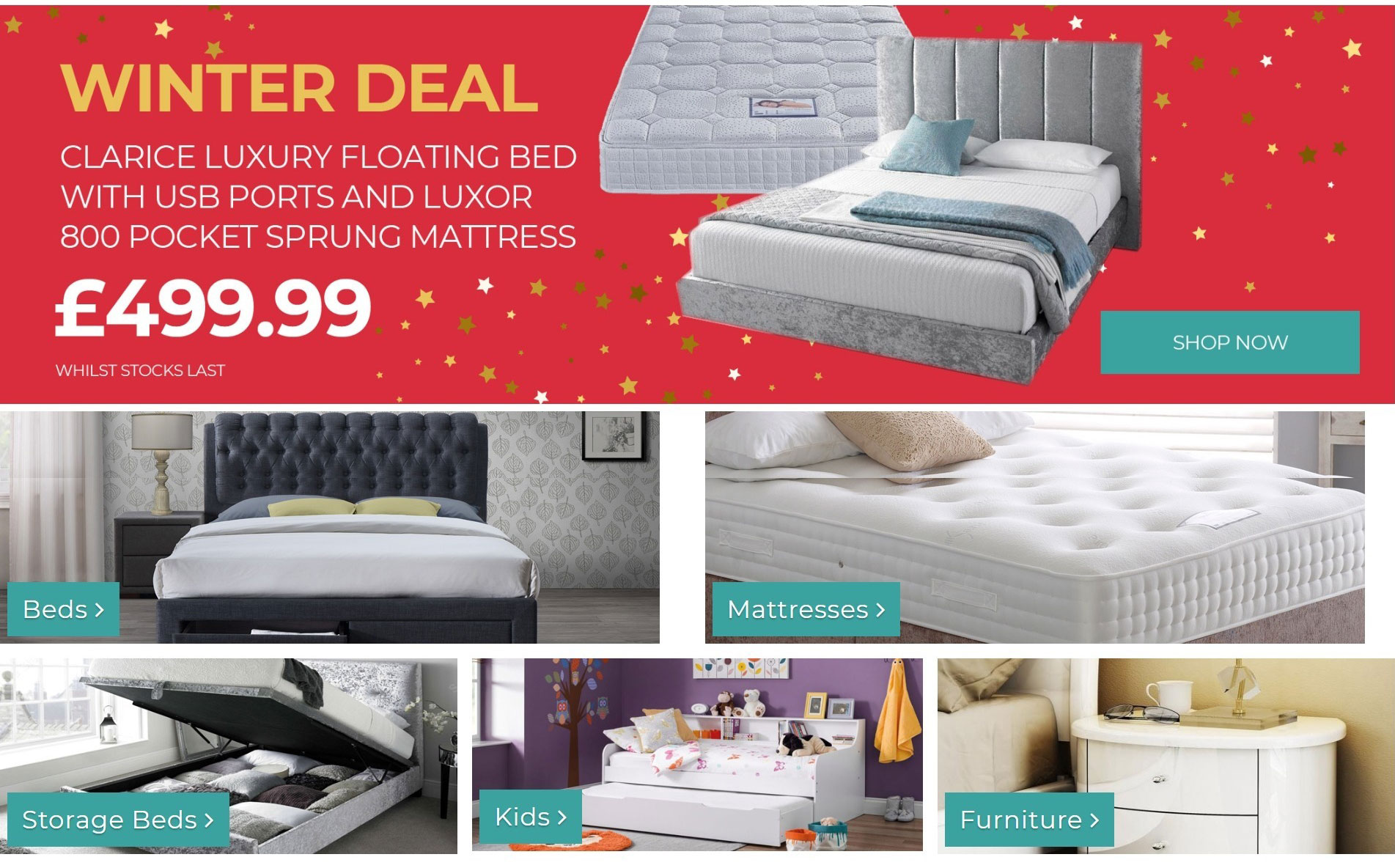 PLANNING & DEVELOPMENT
Whether Suite Sleep's potential customers needed to find a mattress from their mobile phone during their office break or at night when they are lying on their bed using a laptop, our goal was to design a website that was optimised for every device possible. Our team worked diligently to make sure the website was mobile friendly and easy to navigate. Our focus was also on simplifying the checkout process and offer complete scalability so that customers could make purchases in the least amount of time possible.
The Result
We were able to develop an effective and strategically positioned eCommerce store for Suite Sleep. The website allows customers to easily view the entire range of product range of the company and filter it according to their requirements. Built on the WordPress content management system, the website had a simple UX design which helped improve the number of leads and sales significantly