Why Should A Startup Invest In Mobile App Development?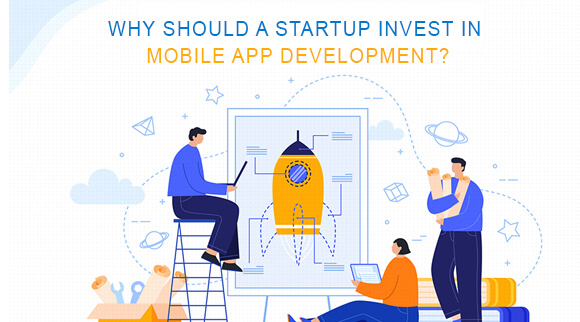 Here is why should a startup invest in mobile app development
The popularity of mobile devices is not a hidden fact in the contemporary world. Clear evidence of how the mobile market is constantly enhancing year by year is the latest findings by App Annie.
According to them, the mobile app market will grow up to $101 billion by 2020. This indicates a promising future for the mobile app industry. Every app developer is fighting to create a flourishing market for their apps.
In this growing industry, the competitive environment is encouraging mobile application development companies to find innovative ways to enhance the user experience. There are a few names which are exceptionally ruling this industry over decades.
Let's have a quick glance over some stats and facts showing the popularity of mobile applications in people:
1. Total number of mobile app downloads worldwide from the year 2016 to 2019:
Source
2. Also, look at worldwide mobile application revenues from the year 2014 to 2023 (in billion U.S. dollars)
3. Mobile phone users are expected to download about 258.2B mobile applications in the year 2022. (Source: Statista)
4. The top 2 apps stores in terms of the number of mobile apps available in Q3 2018 were Google Play and the Apple App Store.
Okay, so now you have convinced that mobile application is crucial for the growth of your business. But, which platform is right for you? Is it Android or iOS? Where can you find the right customer base for your business growth? Let's find out the answer to this question in this blog:
Why Should You Choose the iOS Platform for Your Mobile App?
It's a tough competition among these platforms as they have their own loyal users and amazing features. They are constantly fighting against each other to acquire a greater market share.
Although because of some over-the-top benefits Apple has received a more trusting community than Android mobile applications. iPhone specific apps have an edge over the Android-specific apps due to the heavy demand and acceptance.
Here are the top 10 benefits of iPhone application development for business which makes it better than Android:
1. Provides more security:
iPhone app has enhanced security to offer which makes it the sought after option for business. The security layer that it provides is of over-the-top level which attracts and assures enterprises to keep their sensitive data safe.
It provides an efficient guard against any kind of threats like viruses and malware, that constantly interrupts the functioning of routine operations of any enterprise. Almost all areas of concern are covered under the iOS security band.
Few of them are data theft, duplication, and encryption. This in turns provides you with a well-maintained user identity and data privacy. It also helps the mobile app development company to safeguard the app data in the cloud.
2. Selected users:
Nobody needs proof to the fact that iPhones are immensely popular across the globe. Along with this another fact also floats in the same market ~ not everyone uses an iPhone. Yes, there is a filtered audience that prefers to purchase an iPhone.
These are the people who are tech-savvy and look for something which can offer both, simplicity and effective interface. Keeping this in mind, software developers should feel enthusiastic to promote their apps to the right audience.
3. Enhanced customer experience:
Have you ever seen an iPhone user complaining about their experience? Probably, never! They are a happy lot of people always satisfied with the robust hardware and impeccable customer support.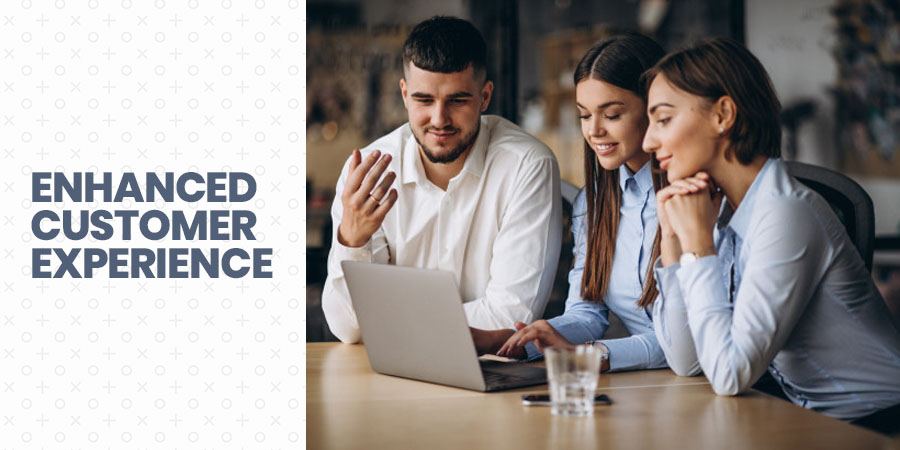 When software comes to the picture, users are sure about the smooth functioning of every app that is downloaded from the app store. This is not the case with Android apps as many of them fail to work proficiently on certain phones.
These benefits and image of the iPhone is a clear sign to any business that iPhone app development is the right choice.
4. Ability to reach the international market:
It has already been discussed that the iPhone is popular worldwide. Therefore, if you take this route then it's not tough to touch the international markets. Moreover, its popularity is high in advanced markets of the US, Europe, and the UK.
If you have the vision to earn remarkable profits then opting for iPhone app development companies is the right choice. They will help you to introduce your app to the global market.
5. Higher ROI:
Developing iPhone apps can help companies earn a greater return on investments. This is because iPhone apps are sought after ways to attract target specific audiences. It is a much better choice in comparison to android app development when it comes to brand success.
6. Safe transactions:
Security provided is of the top-most quality when we are talking about iPhone app development services. You can conduct transactions with a surety of supreme security. This is because there are some amazing and over-the-top features included in these apps.
Your iPhone application is safe from all kinds of threats including hacking, phishing and many more. Complete encryption of these transactions is assured by highly efficient web developers.
7. Robust brand value:
Which is the most trusted brand in mobile development? Of course, none other than Apple. It has gained immense faith of the customers as well as potential customers. Its renowned name in the mobile technology industry which is considered an unbeatable competition.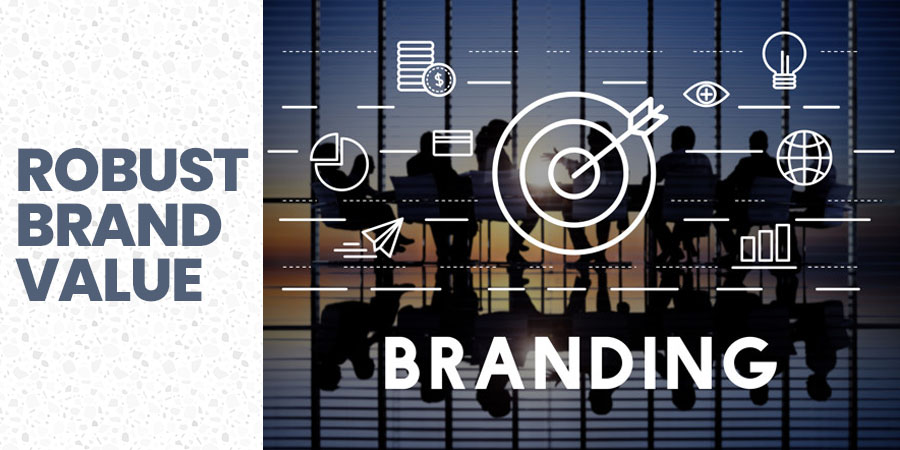 The users of iPhones have trust in their brand credibility. They know that before launching the apps into the market, Apple has tested them thoroughly. This is the reason which attracts more customers to iPhone app developing companies.
8. Attractive icons:
The icons of iPhone apps are aesthetically powerful as compared to those of Android apps. They have dynamic designs and appealing functionalities. Some of the iPhone apps show notification even if you are logged out.
9. Adaptive in nature:
In order to grow your business, it is important that the products are scalable enough. This is why iPhone apps are the ultimate choice for business houses. It helps them to develop customizable apps that give profitable outcomes. There are several iPhone app development companies that help enterprises with optimum solutions. You can hire them to get the top-notch app developing services for business enhancement.
Why Should You Choose the Android Platform for Your Mobile App?
Now, here we will talk about various benefits that you can avail by choosing an Android mobile app platform.
The charm of the Android platform is getting stronger due to the open-source nature. The SDK architecture in Android is open source, which means that mobile application developers can interact directly with the community for forthcoming expansions that participate in Android mobile application development and thus access to better technology helped achieve structure.
They are not required to pay any licenses or property rights in addition. All this leads to faster app development and helps seize better opportunities for app developers to make big profits.
Android has an easy app approval process that means deployment is fast
All Android mobile apps are uploaded to Google Play, with a vague app approval process that requires any strict and consistent policies. Android application developers can easily agree to the policy and easily enter the Android Market for their mobile applications. The process is the same for both startups and existing application development companies.
Easy integration and customization of the mobile app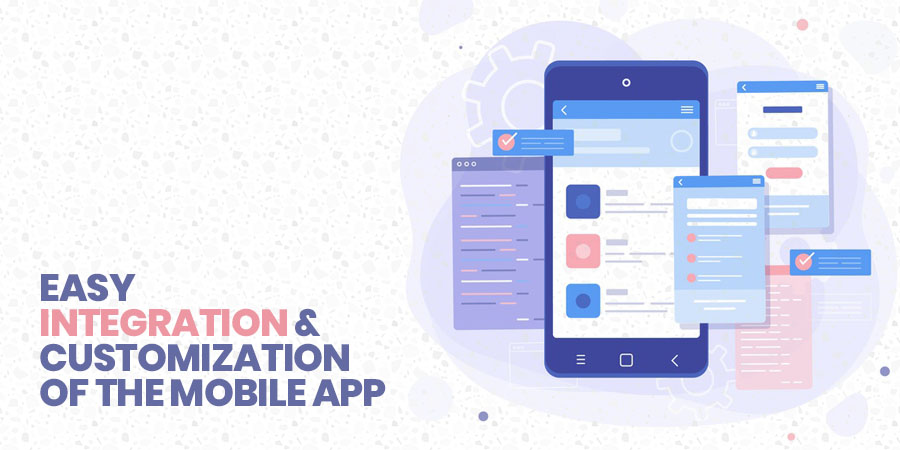 Android systems provide easy application customization to suit the exact needs of your business. Organizations can gain a broader customer base by expanding custom applications, thereby promoting their business.
You can easily integrate and modify your mobile application according to your business requirements. Android provides the best mobile platform for inter-application and inter-build infrastructure.
Easy to the customizable user interface
It has been rightly said that the awesome UI makes or breaks the app. Android provides customizable apps and graphics that allow developers to develop more interactive and engaging apps to showcase their creativity and innovation.
Android comes with a wide range of easy app customization options that allow updating multimedia tools and data management functions on the app. This contributes greatly to the success of Android mobile applications.
Offers larger customer base
According to the latest report of IDS, the market share of Android phones is about 86.6% and that of the iOS-based phones is about 13.4% which is way too lesser than Android phones. It means a business can get more number of potential customers when they choose Android app development services.
Android Development vs iOS Development – When to choose?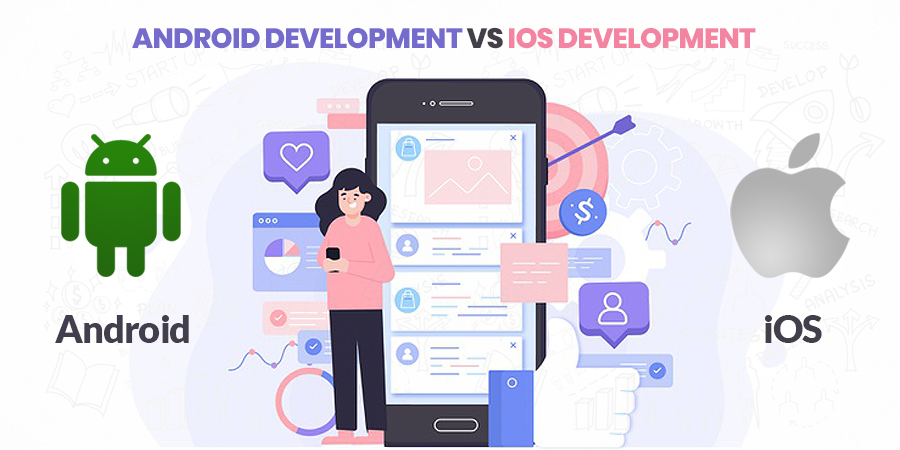 Choose iOS Development:
If you want to generate higher revenue per customer
If you want a less complicated mobile app development process.
If user data privacy & security is your utmost priority and you want to reduce the risk of any malware in your mobile app.
The iOS platform serves better for the start-ups since they have good social networking capability.
Choose Android Development:
If your target audience is present in the emerging markets or developing countries
In case you want to make your product available to a wider audience
If you want lesser wait time for your app deployment
If you like to get complete customization of your mobile app
Let's Wrap Up:
Now, you have a complete idea about the benefits of mobile app development as well as you have an idea that which platform is more beneficial for you. There are many Mobile app development companies that help you to transform your app idea into beautiful applications. If you want a larger audience base for your mobile app, You can hire an android developer for mobile app development.
Need Help With Development?
Contact us for a
perfectly designed
website!
We own a remarkably experienced and enthusiastic Custom Android app development team