Custom OpenCart Website Development Services for eCommerce Store
OpenCart, one of the most trusted and used eCommerce development platform powers thousands of online shopping websites. Although the numbers of websites developed with OpenCart are smaller in comparison to other platforms, that doesn't mean it falls in quality. In fact, OpenCart website development has been rated as most preferred and most secure way to create eCommerce platforms.
OpenCart website development is more popular due to its user-friendly interface and in-built eCommerce store features. This article enlightens the few unique features of the platform that make it a great hit among the retail business owners.
OpenCart – What Makes it Different?
OpenCart is an out-of-the-box Opencart website development platform that is designed for the small and medium-sized businesses to launch their own robust and user-friendly websites. It lets the business owners to choose from a wide range of templates, add products easily, integrate payment gateways and do a lot more with ease. Additionally, OpenCart also comes with a wide range of web development and eCommerce extensions that not just make shopping fun for the buyers, but also a better and stress-free experience for the sellers.
In addition to it, OpenCart also offers lifetime free support and software updates. So, you need not to worry about the technical issues that may come your way while operating an online shopping business. Moreover, OpenCart also ensure that your web platform is search engine ready so you enjoy getting on the top of search results.
Features That Make OpenCart the Perfect Choice
OpenCart Templates: With OpenCart website development, you get access to a wide range of free templates as the platform has a template system built in so you can easily change the way your store looks by migrating from one template to another with just a single click.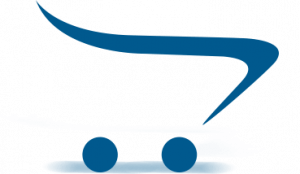 OpenCart Multistore Support
Your store isn't just going to be a single- store as OpenCart website development supports multistore environment so you can manage multiple stores from one admin interface. This means you need not to handle different dashboards for different websites. You can theme different stores from the single dashboard, choose products to appear on specific stores, set different prices for each store, localize each store and to a lot more with ease.
OpenCart Payment Gateways
The eCommerce web development isn't technical anymore as OpenCart comes with a wide range of payment gateways that are included in the default OpenCart download. Some of the payment gateways include 2Checkout, LiqPay, WorldPay, Authorize.Net, Moneybookers, Cheques / Money Orders, PayPal, etc. The list is long enough to give a great impression to your online shoppers. If you need any additional payment gateway, you can opt for free extensions that are easily available online.
OpenCart Shipping Methods
OpenCart website development, apart from offering some cool features to let shoppers easily navigate and locate products, also makes it possible for them to choose from a wide range of shipping methods. The default OpenCart download comes with a wide range of shipping methods that include free shipping, per item, Parcelforce 48, store pickup, UPS, United States Postal Service, weight-based shipping, etc.
OpenCart Free Extensions
OpenCart offers a wide range of free and paid OpenCart extensions or modules for the store owners to integrate unique features to their stores for quick and stress-free shopping experience. Just visit the OpenCart store and search for the desired module and install without any technical knowledge.
Final Words
Although OpenCart website development is highly praised for its unique features, not all developers are able to do justice to this open source platform. At iTechnoLab, we have a team of just the right professionals who bring the most out of its ability to let you sell your products online with unique, innovative online shopping platform.
Need Help With Development?
Contact us for a
perfectly designed
website!
We own a remarkably experienced and enthusiastic Custom Android app development team