How to Start Your Own Successful eCommerce Business?
There's nothing more rewarding than starting your own eCommerce business from nothing and watching it grow.  The most common problem faced in developing your eCommerce business is not having sufficient knowledge of the development skills required and the steps involved in the process.
Online shopping (eCommerce) is booming and is likely to grow more in the future.  For your established brand to reach the top, all you need to get started is to develop an eCommerce website.
I've put together a useful blueprint for eCommerce business development that involves how to build, launch, and grow a profitable online store.
Choosing a Product for Your eCommerce Business
The first building block of your eCommerce journey is choosing the product you plan to sell online. This can be the most challenging part of starting a new online business.  When making a calculated decision, it is important to choose a target market, research the demand in the market for a product and to check for competitors who are already selling the same products.
Evaluating your Idea – How will you know if the product you've selected will sell in the market? Research is the key.  Conduct thorough research about the product and its demand in the target market.  Check how many people are looking for the product online so you make a smart decision.
Obtaining Your Product – Once you come up with a strong product idea, your next step is to figure out where and how you'll obtain your products.  Make sure you know the pros and cons of the selected products.
Research The Market
So you've decided on what product you want to sell and have sourced your suppliers.  Now is the time to write a detailed business plan.  Before you get into that, it is important to conduct thorough research about selling trends and demand of the product in your target market, including the competition so you know what you're up against and how you can create better strategies to differentiate your business.
Setting Up Your eCommerce Business
With your competitive research complete, the time is now to create your web presence with the best ecommerce website builder. The website or mobile app you create must have the potential to engage users with something different to the competitors (your competitor research may help here). A professional website may help attract the target audience, so it's good to deal with an ecommerce app development company that can help bring your ideas together. Follow these tips to differentiate your business:
* Your business name
* Your business logo
* User-friendly navigation
* Unique website features
* Website performance
* Product buying process
* Users' security
Launching Your Business
Now that you're ready with a website that's unique and engaging to the target audience, the hard work of marketing your products begins.  While most online platforms may depend on post-launch marketing strategies, the leaders follow a complete, successful pattern of a product launch to achieve amazing results.
Pre-launch marketing – You can engage visitors and target audience to your website or mobile app with pre-launch marketing efforts. It may involve offering a free subscription, discount offers and special benefits to those who download your mobile app.  Choose a professional ecommerce mobile app development partner to create an engaging, impressive mobile application for Android and iOS devices.
Post-launch marketing – The first three to four months of your launch are considered the usual post-launch period, which may be crucial for business marketing and growth.  Invest in a good Search Engine Optimization (SEO) marketing campaign to promote your website and mobile app equally.  It's time to get serious and focused.  Here are a few marketing strategies we suggest you follow:
* Email marketing
* Driving traffic from social media
* Optimizing website for higher conversions
* Using analytics to reveal insights
Conclusion
Ecommerce website and app development can be as exciting as it is challenging.  You'll go through various ups and downs when choosing the best product, evaluating its viability, figuring out how to get it produced, and many other steps.  It may seem like you're trying to solve a complex puzzle.  In such situations, the support of a professional ecommerce mobile app development partner may be worth your while.
Need Help With Development?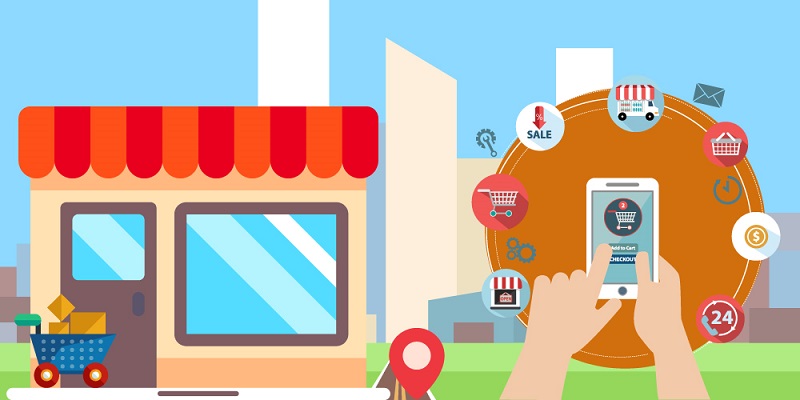 Contact us for a
perfectly designed
website!
We own a remarkably experienced and enthusiastic Custom Android app development team