How Artificial Intelligence Helps To Increase Your eCommerce Sales In 2020
It's 2020 now and you must be excited to grab your targeted sale and revenue through your eCommerce website, right? Well, that's what all the other eCommerce website owners must be thinking about, but you have to think a different way if you're serious about your goals in 2020. The key here is Artificial Intelligence (AI), which has been a driving force behind the success of many online shopping businesses and we'll discuss how it can help turn your brand into a superpower in 2020.
Personalized Product Recommendation
If you have noticed, Amazon is already using this technology to suggest the 'recently viewed' and 'recommended products' to the website users. This feature allows the websites to suggest online shoppers with the most relevant products along with the product page and also display a collection of the products recently viewed. It helps increase engagement and make the experience better for the end-users by suggesting something more relevant and exciting.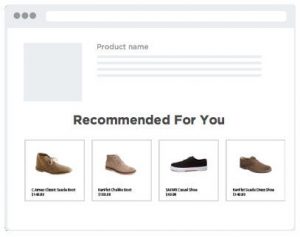 Let's say you clicked on a 'crop top', you will be also recommended with products that are usually purchased together with the crop top like short skirts, jeans or other crop tops. Wouldn't you feel like checking them out the other suggested items?
Voice Search for High eCommerce sale

We have been using voice search assistants to find the local bars, hotels, bus stands, gas stations, grocery stores and more. But, have you ever searched an item in an eCommerce store using voice assistants? That's the latest trend across the top eCommerce platforms to make it easier for the users to search the best products without even typing with a keypad. Just let them say 'women's tops,' 'men's jeans,' or anything else they may want to shop online with the power of Artificial Intelligence.
Real-time Customer Assistance
Online shoppers are always in a hurry, so they've got no time to keep waiting for the customer support executive to reach them regarding their queries. The "Chatbots" instead of making things easier and quicker.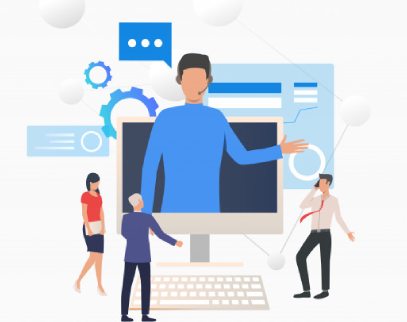 It's the latest and most loved feature for global top eCommerce shopping stores to facilitate customers with the real-time and most relevant solutions to their queries, without any human support. Yes, that's right! They work without human support as they are AI-enabled. We've usually seen the chatbots in messaging apps, but they're now making way to the online shopping world, leveraging natural language recognition to communicate seamlessly with consumers.
Visual Search
Well, this is another important and quite interesting feature that Artificial Intelligence offers to the global ecommerce brands, aimed to make it big in the industry with better customer support and better user experience. With a visual search facility, customers are facilitated with the ability to find anything a photograph of a product that looks similar to what they are looking for.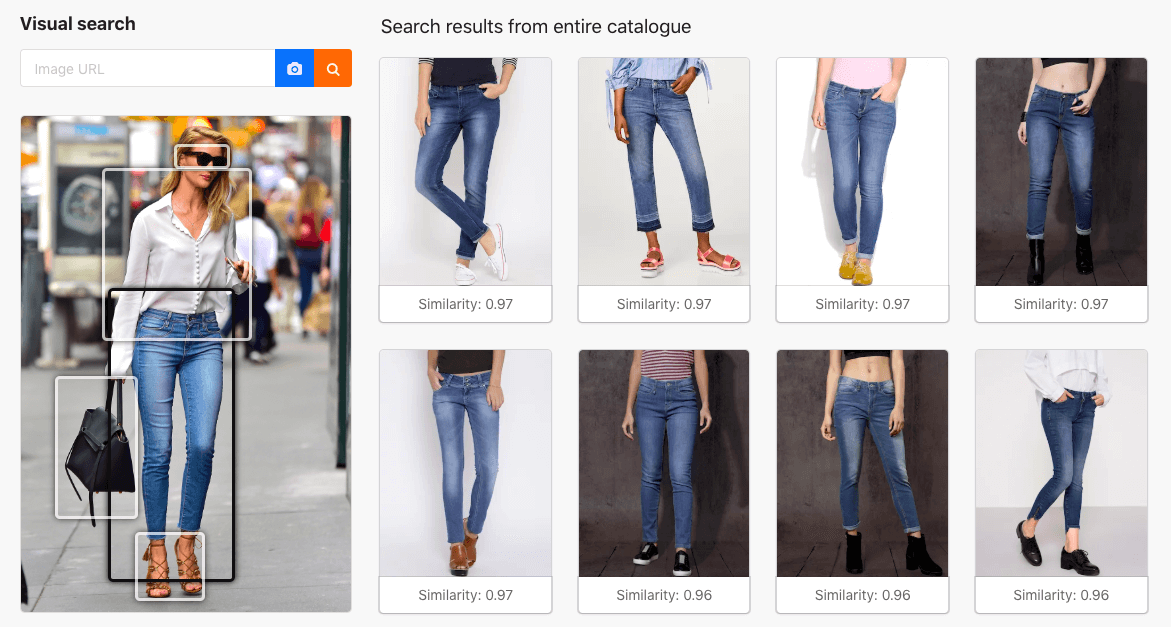 Right, there's no need to type product name as users can simply choose a photo to find similar products.
Many leading platforms are already using visual search functionality to make things easier for online shoppers.
If you're still not using the power of Artificial Intelligence, the time is now to empower your online shopping business with the advanced technology to achieve your targeted sales and revenue without any additional hard work. And it's possible with Artificial Intelligence.
Need Help With Development?
Contact us for a
perfectly designed
website!
We own a remarkably experienced and enthusiastic Custom Android app development team