Hire Quality Assurance Tester for High-end Software Testing Services
Got a new web development project and looking to hire a software tester? We provide the best software testing services backed by the best automation testing tools. We have a dedicated team of testers who know how to create new applications and maintain or upgrade existing ones. Our testers are qualified and brilliant when it comes to automated software testing. Our lead metrics allow timely rectification of errors along with proactive decision making, increasing considerably our quality level.
You don't have to go anywhere else to hire a software tester when iTechnoLab is here to provide your staffing solutions. Not only do we have the best testers, but we can also make them available for offshore staffing requirements.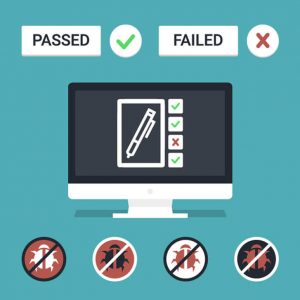 Our quality assurance team works hard to reinforce new and unique developments and initiatives. We provide outstanding support in terms of testing infrastructure along with testing products for quality.
Being your reliable testing partner, we can hire out a software tester on demand. The tester will provide flexible solutions that are distinctly tailored to your environment. From generating a test plan, test cases, execution, defect reporting, fix rate analysis to recommendations; our professional technocrats promise world-class testing solutions.
Different  Software Testing Methodologies
Functional Testing
We plan and execute test cases to test your software's main functionalities, which include smoke testing, user acceptance testing, integration testing, interface testing, usability testing, regression testing and we cover all the scenarios including failure paths and boundary cases.
Mobile Testing
We perform comprehensive testing of mobile apps to make sure that all quality and performance guidelines are met. Functional testing, along with diverse mobile specific tests including usability, network, interoperability, compatibility, battery usage, interrupts, and general performance is performed in different environments using real devices and cloud portal.
Automation Testing
We develop and execute automation test cases by using existing manual test cases or functional specifications.  We are more than capable of automating tests for mobile, web, and API platforms across browsers, iOS/Android devices and OSes. We are experienced in working with multiple languages, tools, and frameworks.
Performance Testing
To measure the responsiveness of an application under different load conditions, we develop and execute performance test scripts. We analyze results, recognize performance blockages and provide recommendations to repair them.
Security Testing
It is all about conducting application and network security tests to make sure that the applications and data are not at risk.  This is based on methodologies such as OWASP Top 10, SANS Top 25, CVE scoring to provide the threat profile of your applications/networks.
UI/UX Testing
We perform detailed tests on performance, functionality, and utility of the user Interface. This testing verifies your forms, menus, graphical elements and more. It works smoothly on all devices and platforms.
Check Out Our Technical Expertise:
— Functionality Testing
— Configuration/Compatibility testing
— Installation/Integration testing
— End to End testing
— User Acceptance testing
— Zero Defect Leakage for almost all projects
— QA processes using both Modern (Agile, DevOps) SDLC and conventional (Test Driven Development, Waterfall)
— Industry Standard (ISTQB) methodologies for traceability, evidence recording, Test Planning, defect reporting
Why us?
— We value our customers and deliver the best testing with quality assurance
— We hire software testers that are renowned for the best customer-centric onsite-offshore testing model
— Our knowledge spans almost all the major methodologies and testing procedures
— We have the best short-term testers who provide you with the best short-term testing
— We have a strong understanding of the most up-to-date testing tools and strategies.
— We have the best knowledge for configuring excellent platforms.
— Testing and QA measures for superior performance.
— Economical solutions and timely delivery
— A fully streamlined communication system
— Total support and reinstatement system
— Overall ssupport from development to distribution
Don't know How to hire a software tester? Don't worry just contact us and we will do the rest!
Need Help With Development?
Contact us for a
perfectly designed
website!
We own a remarkably experienced and enthusiastic Custom Android app development team