6 Advanced SEO Tools You Should Use In 2019 For Keyword Research
We all know that the digital world runs on digital marketing. If you are about to enter the same, then stay connected as this blog post is going to tell you how to get high rankings on search engine platforms. If you are having even a slight knowledge of SEO, then you must be versed with keywords.

You may have heard advice like "Use the high-ranking keywords to get the best Google ranking." Hereby, you will get to know how to find out those high-ranking keywords by using some best online tools. Let's get started:
Best Keyword Research Tools for SEO in any Niche.
Google keyword planner: This is the first in our list which comes to you free of cost. This can be best to use for the early stage SEO of a website. The only limitation is that it will not be supportive enough if you are going for an analysis which is competitive and detailed. It is directly connected to Google AdWords. Also, it is the most popular keyword research tools as it is free. The main feature of this tool is that it provides deep information on Google, which is the most extensively used search engine currently.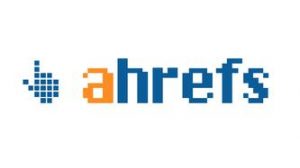 Ahrefs:The second in the list is the one which is also one of the most popular tools available. This one comes with all the information, accurately saying deep and detailed information which is direly needed to perform competitive SEO. It gives you graph integration. It tells the exact amount of clicks you will require for every keyword as well. Ahrefs comes with many other benefits. It can make your search very organized and save time at the same time.
SEMRush: Whereas the Ahrefs Keyword Explorer tool can help you with multiple things, this one is thoroughly dedicated to keyword research. So, if you want a simple and single utility tool SEMRush is the best to go for. It is a new but growing fast. You can find out the keywords which will bring heavy traffic.
SpyFu: This one is a robust SEO tool. It is widely used for two reasons. First one is you can understand your SEO competition. The second one is that it helps to discover untapped and under-served markets. It has several modules such as keyword history module, compare websites module, Domain history module. The limitation is that the data is monthly and not real time.

Ubersuggest: Ubersuggest isn't as robust as Google's or Moz's tools, but it doesn't need to be. Google and Moz excel at giving you information for keywords and phrases you enter, but Ubersuggest's strength lies in helping you come up with more keyword ideas. This one is also worthy of being on this list as it is one of the most comprehensive tools. Ubersuggest gives you the following information easily:
– KD, also known as keyword difficulty score
– Competition, CPC & Volume for the keyword
Long tail Pro: It is a cloud-based software. Long-tail Pro is a paid keyword research tool which can provide you with real help in 2019. It is very easy to select the best keyword as it also has a competition checker.
Need Help With Development?
Contact us for a
perfectly designed
website!
We own a remarkably experienced and enthusiastic Custom Android app development team